You may be ready to consider buying a home. With this readiness comes the question, What affects mortgage approval? At Edge Mortgage Inc. we can help you find that answer. Before you look at homes, it's always a good idea to get pre-approved for a mortgage. This way you know how much you can afford and what your mortgage payment will be. Before you get pre-approved, though, it's important to know what affects mortgage approval and how different factors play into the process.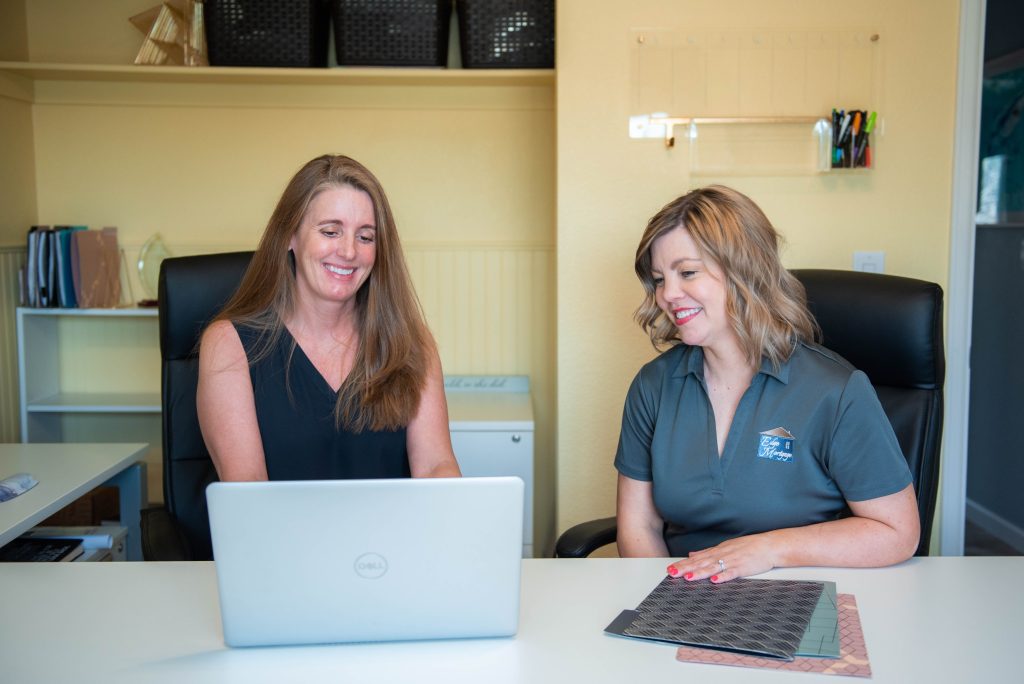 Top 5 factors that affect mortgage approval:
1. Credit Scores
Your credit score is the first thing lenders look at when deciding if you qualify for a loan. It doesn't need to be perfect, but the higher your credit score is, the higher your chances of approval become. Ideally, you should have a credit score of 700 or higher, but if it's not, aim for at least a 640- credit score.
2. Credit History
Your credit history is just as important as your credit score. It shows lenders how you handle your finances. To Increase your chances of Mortgage approval, make sure your credit report doesn't show any:
Payments over 30 days past due
Collections
Judgements
Credit cards with over 30% of the credit line outstanding
Too many credit inquiries
3. Debt-to-Income Ratio
Your debt-to-income ratio shows lenders how much of your income is spoken for
already. This includes the new mortgage you applied for too. The higher your DTI is, the lower your chances of approval become. Ideally, your debt-to-income ratio should be 43% or less. You can calculate your DTI by totaling up your monthly debts (car loans, personal loans, student loans, minimum credit card payments, and new mortgage PITI) and divide it by your gross monthly income (income before taxes). If it's higher than 43%, see what debts you can pay off to lower your DTI.
The higher your DTI is, the lower your chances of approval become. Ideally, your debt-to-income ratio should be 43% or less.
4. Employment History
Most lenders want to see a 2-year employment history. This means two years at the
same job with a stable income. If you changed jobs within the last 2 years, but it was within the same industry and it was to make more money or take a better position, you will still be in good standing. Try avoiding changing jobs and/or industries leading up to a mortgage application to improve your chances of mortgage approval.
5. Money for a Down Payment
Most loan programs require a down payment. It doesn't have to be 20% or even 10%,
you can get by with 3% to 3.5% down today, but you'll need to prove you have the
funds. Lenders look at your bank statements to ensure the money belongs to you and that it's yours to spend. You'll also need money for closing costs, which average around $4000 to $6000.
Final thoughts on what affects mortgage approval.
It's not as hard as it seems to get a mortgage approval, but you should take the time to prepare yourself for the application. The better your qualifying factors are when you apply, the higher your chances of approval become. Also, with higher credit scores, lower debt ratios, and enough money saved for a down payment, you could get more attractive terms and interest rates on your mortgage.
Read some of our 5-star reviews from happy clients
"Keri was amazing in helping us every step of the way purchasing our first home. We had no idea where to start or what type of loan to consider. She was very quick to answer us with our busy work schedule at all times of the day! I highly recommend Keri and her team." -Angie
"I had an absolute joy of a time working with Keri and Edge Mortgage to purchase my house. It was our first time and we had a unique purchasing with two families going in on it. Keri was always there ready to answer any questions we had from easily "Google-able" to uniquely one-off. She was always so excited to talk to us. She made us honestly feel like we were her only client, she never had to ask a question more than once and was always aware of where we were in the process. I was honestly blown away by the dedication to serving us. I am 100% certain we wouldn't have gotten anywhere near as VIP service from a big box broker/lender. Thanks to Keri we're home owners who know haven't had a surprise yet! Great, GREAT work done over there at Edge. 10/10 would recommend." -Sinjhen
Edge Mortgage Inc. is your trusted mortgage broker in Colorado and Wyoming.
At Edge Mortgage Inc, we remove costly and difficult processes by replacing them with high-quality customer service. We will be there every step of the way. We know each client is unique and we will help you find the loan to best fit your needs.
Edge Mortgage Inc. is located in Johnstown, Colorado, and serves all of Colorado and Wyoming. We offer the loan process made simple and top-notch customer service. We are your trusted Mortgage Lender! Call us today at our Colorado office at 970-744-0000 or our Wyoming office at 307-996-8182.
You may also like Maximize Your Value: Tips for a Higher Home Appraisal