Wondering how to calculate your debt-to-income ratio and why it's important? If you're in the market to buy a house, your mortgage broker will look at a couple of main factors to determine if you qualify. Most people know they check your credit score and credit history, but they aren't aware of the debt-to-income ratio and how it works. The great thing is, you can calculate it on your own to get a better idea of what your mortgage broker will be looking at.
At Edge Mortgage Inc. we believe that it's important to educate and empower our clients in their home-buying journey and we remove costly and difficult processes by replacing them with high-quality customer service. We will be there every step of the way. That's why we want to teach you how to calculate your debt-to-income ratio on your own. You can also get a good idea of your mortgage monthly payment with our mortgage calculator.
Now let's dive into the details of the debt-to-income ratio and how to calculate your debt-to-income ratio. If you have any questions, you're always welcome to contact us!
What is a Debt-to-Income (DTI) Ratio
Your DTI is a comparison of your monthly debts to your gross monthly income (income before taxes). The higher the percentage is, the higher your risk of default becomes. This varies on what type of loan you are getting and compensating factors like credit score and assets. Conventional loans at typically capped at 47%, FHA is 55%, USDA is 46%, and VA is the most flexible with no set cap. The lender wants to make sure you have plenty of money for living expenses and savings, reducing the risk of default.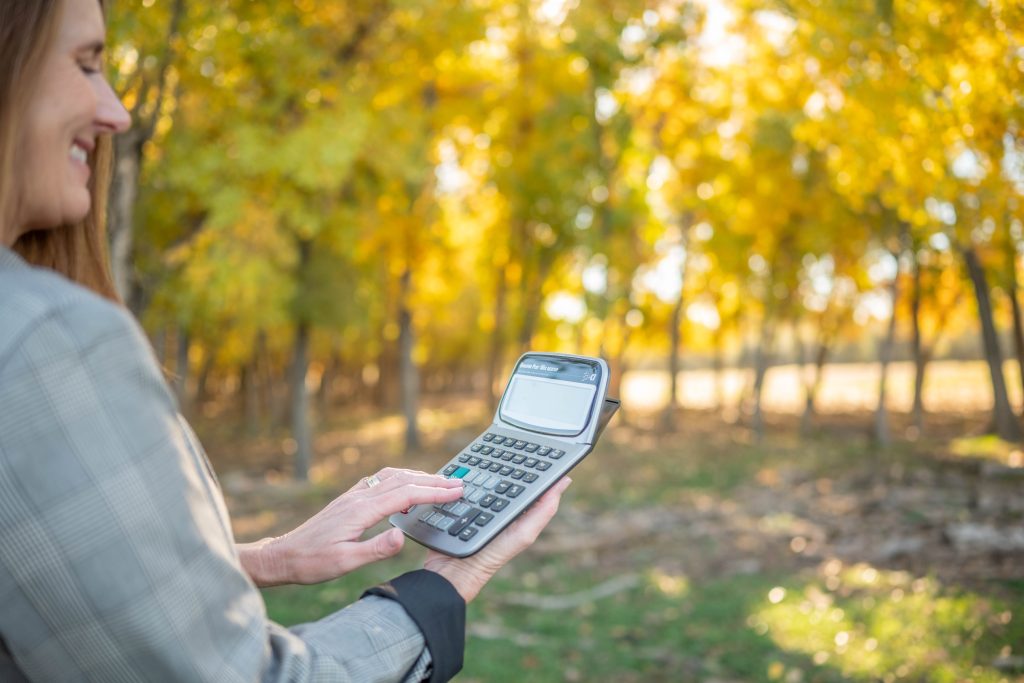 What's Included in Your Debt-to-Income Ratio?
The only information you need to calculate your DTI is your total debts and total income. The debts you include are those on your credit report.
Here are a few examples include:
Car payments
Minimum credit card payments
Personal loan payments
Student loans
The total DTI also includes the new mortgage you're applying for which includes the principal, interest, real estate taxes, and homeowner's insurance. It also includes any HOA dues and mortgage insurance, if applicable.
Income to Include in Your DTI
You can include any income the lender will use for qualifying purposes. Obviously, this includes your full-time income. Other sources of income that have a two-year history and will continue for the foreseeable future can be included as well. Common examples include alimony or child support, bonuses, overtime, or social security. Part-time or seasonal employment of two years or more can also be included.
Calculating Your DTI
With these two totals, you can calculate your own debt-to-income ratio using this calculation:
Total debts/Total income = Debt-to-income ratio
Here's an example. Jan makes $7,000 a month before taxes. Her debts include the following:
Minimum credit card payments $150
Car payment $300
Student loan payment $250
New mortgage payment $1,750
Jan's debt-to-income ratio is: $2,450/$7,000 = 35%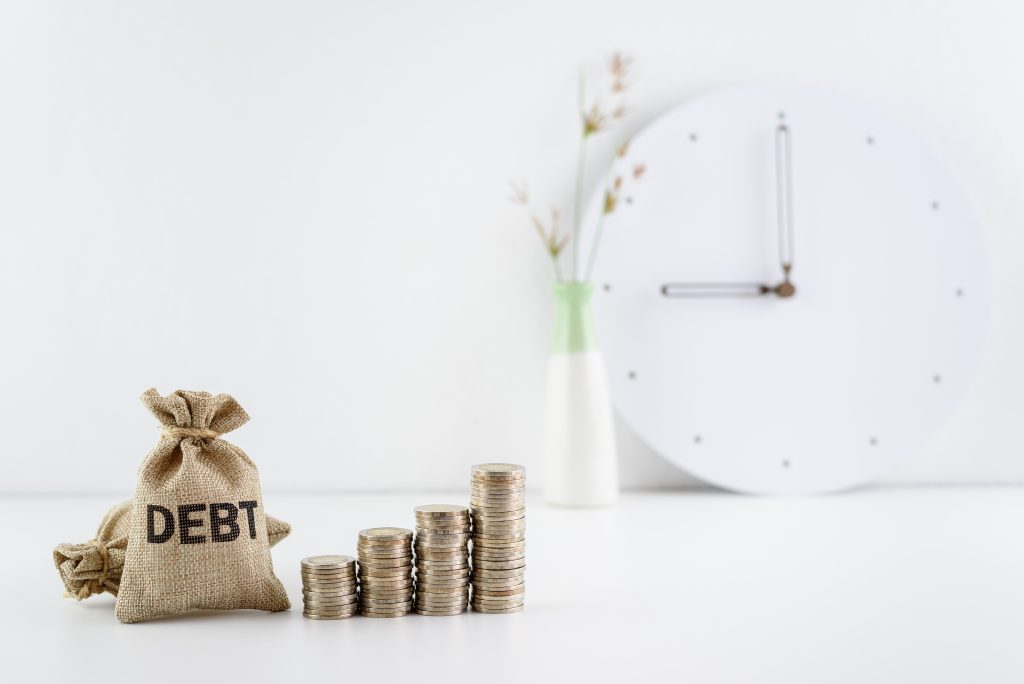 How to Lower Your Debt-to-Income Ratio
If your debt-to-income ratio is higher than a lender might like, here are a few ways to lower it:
Pay your credit cards down or off – If you have credit card debt, try to pay it off. If you can't, at least pay them down so your minimum payment drops and lowers your DTI. If you pay them off, it's important to remember not to close your accounts as that can negatively affect your credit score.
Pay down other debts – If you have other consumer debts you can pay them down to have 10 or fewer payments. Lenders typically don't include debt with 10 months or less. This is not true for leases though.
Increase your income – If your income is too low, take on a part-time job or start a side gig. You'll need to show a receipt of income for a while, so the sooner you start it the better.
Now you know how to calculate your debt-to-income ratio
Your debt-to-income ratio is just as important as your credit score. Take the time to figure out your DTI or better yet, call Edge Mortgage Inc. and let us do all the work for you. Being prepared with your credit score and DTI can increase your chances of getting approved. Going through the home mortgage process can feel confusing and overwhelming at times. While we strive to make it as quick and easy of a process as possible, we also think it's helpful for you to be informed. Knowing the steps and what to expect is a huge part of helping you feel at ease. Have questions about the process? Are you ready to get started? We would love to chat!
Read some of our 5-star reviews from our happy clients
"This was my first home loan and Keri was very easy to work with! She made the process of getting a mortgage a little less daunting, and she made sure to keep my fiancé (now wife) and I informed without making it feel overwhelming. Any time we encountered something that looked like it might be a problem to me, Keri helped walk us through it and we were able to make it to closing day!" -Nathanael
"We have used Edge Mortgage, Inc. 3 times. Every time has been fantastic. Keri is honest, and dependable and will do anything she can, with her team, to get you the best rates. We have been treated like family every time and will use her services again in the future. Highly Recommend." -Stephanos
Edge Mortgage Inc. is your trusted choice for home mortgage in Colorado, Wyoming, and Nebraska
At Edge Mortgage Inc. we are committed to helping you get the loan that meets your unique requirements while keeping costs to a minimum. We prioritize excellent customer service and constantly exceed expectations.
Edge Mortgage Inc. is located in Johnstown, Colorado, and serves all of Colorado, Nebraska and Wyoming. We offer the loan process made simple and top-notch customer service. We are your trusted Mortgage Lender! Call us today at our Colorado and Nebraska office at 970-744-0000 or our Wyoming office at 307-996-8182.
You will also want to read What Affects Mortgage Approval? Top 5 Factors and more helpful mortgage articles.